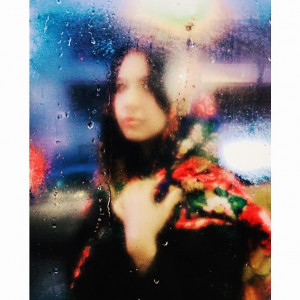 Diana Markosian is known for her collaborative approach to storytelling, which embraces uncertainty as a tool to craft the narrative. She explores themes of family and immigration through a layered, interdisciplinary process that uses video, photography, found images, drawings and historical ephemera. "I like the Idea of taking any subject and being open to whatever direction it goes and allowing the people to decide the narrative," says Markosian.

Markosian was born in Moscow, Russia, and her family immigrated to the United States when she was a child, leaving her father behind. In 2010, she received her master's degree from Columbia University's Graduate School of Journalism. It was there that she discovered an interest in photography. Though studying print journalism, she found that photography "allowed the subject to be present". Straight after graduating she travelled to Moscow where she spent two years "learning to take pictures". Her first photographic project followed, Goodbye, My Chechnya (2012) where she explored the lives of young Chechens as they came of age in a republic that was rapidly redefining itself as a Muslim state.

Her editorial work aligns with the same processes and practices she employs for her personal projects. She has worked on assignment for publications including National Geographic Magazine, The New Yorker and The New York Times. For her first assignment for National Geographic Magazine in 2015, she was commissioned to explore the power and legacy of the Virgin Mary. By creating collaborative portraits she brought visions of the Virgin Mary to life and turned something abstract into something tangible. This ability to photograph "things that are no longer there" has become a signature of her work.

Markosian became a Magnum Nominee in 2016.