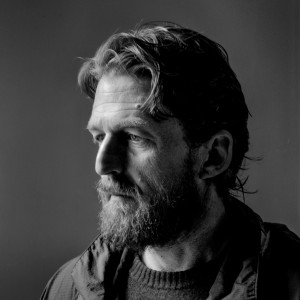 Matt Black is from California's Central Valley, a rural, agricultural area in the heart of the US state.

Between 2014 and 2020, he traveled over 100,000 miles across 46 states for his project, American Geography, published by Thames & Hudson in 2021, accompanied by a traveling exhibition that opened at the Deichtorhallen, Hamburg.

Other works include The Dry Land, about the impact of drought on California's agricultural communities, and The Monster in the Mountains, about the disappearance of 43 students in the southern Mexican state of Guerrero. Both these projects, accompanied by short films, were published by The New Yorker.

His work has appeared regularly in the US and international press, including Time magazine, The New Yorker, Le Monde and Internazionale. He has been honored three times by the Robert F. Kennedy Memorial Prize. He received the W. Eugene Smith Memorial Award in 2015, and was named a senior fellow at the Emerson Collective. He was nominated to Magnum Photos in 2015, and became a full member in 2019.