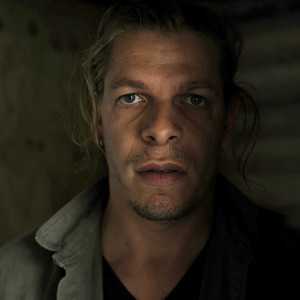 Alex Majoli is known for his elegantly evocative photographs documenting subjects as varied as war torn countries, psychiatric hospitals in Greece and the decadent lifestyles of the New York fashion scene. Despite this generalist diversity, his images have a unified vision that has earned him a reputation as one of the forerunners in contemporary photojournalism.

Majoli was born in 1971 in Ravenna, Italy. At the age of 15, he joined the F45 Studio in Ravenna, working alongside Daniele Casadio. While studying at the Art Institute in Ravenna, he joined Grazia Neri Agency and traveled to Yugoslavia to document the conflict there. He returned many times over the next few years, covering all major events in Kosovo and Albania. Majoli graduated from art school in 1991. Three years later, he made an intimate portrayal of the closing of an asylum for the insane on the island of Leros, Greece, a project that became the subject of his first book, Leros (date).

Along with his personal projects, Majoli documents various conflicts worldwide for Newsweek, The New York Times Magazine, Granta and National Geographic. Selected commercial clients include the French Ministry of Culture, for whom he became involved in a project called BPS, or Bio-Position System, about the social transformation of the city of Marseille.

Majoli became a full member of Magnum Photos in 2001.