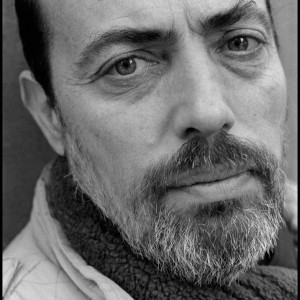 Bruce Gilden is one of the most iconic street photographers of our time. Known for his graphic and often confrontational close-ups made using flash, his images have a degree of intimacy and directness that have become a signature in his work. Though he cut his teeth on the sidewalks of New York City where he grew up, he has since made significant bodies of work in Haiti, Japan, Moscow, France, Ireland and India. "I'm known for taking pictures very close," says Gilden of his practice. "And the older I get, the closer I get."

Gilden was born in Brooklyn, New York in 1946. He studied sociology at Penn State University but didn't complete the course. Although he briefly flirted with the idea of being an actor, Gilden decided to become a photographer in 1967, when he bought his first camera. He attended evening classes at the School of Visual Arts in New York, but largely considers himself to be self-taught.

As well as his many acclaimed personal projects, Gilden has worked on commission for RATP Parisian transportation system, The Climate Group, and Mission Photographique Transmanche as well as publications including Wallpaper, Leica S Magazine, and [to be completed by commercial team].

Gilden has received many awards and grants for his work, including National Endowments for the Arts fellowships (1980, 1984 and 1992), French "Villa Medicis Hors les Murs" grant (1995), grants from the New York State Foundation for the Arts ( 1979, 1992 and 2000), a Japan Foundation Artist Fellowship (1999) and in 2013 a Guggenheim Foundation fellowship. Since the seventies, his work has been exhibited in museums and galleries all over the world.

Gilden lives in Beacon, New York. He joined Magnum Photos in 1998.