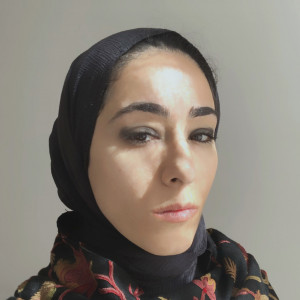 Sabiha Çimen was born in Istanbul, Turkey in 1986. She is a self-taught photographer, focusing on women, Islamic culture, portraiture and still life.
Çimen graduated from Istanbul Bilgi University with an undergraduate degree in International Trade and Finance, and a Masters degree in Cultural Studies.
Her Master's thesis on subaltern studies, which includes her photo story titled 'Turkey as a Simulated Country', was published by Cambridge Scholars Publishing in 2019.

Awards include:

W.Eugene Smith Fund recipient 2020.
Canon Female Photojournalist Grant – 2020.
World Press Photo, Long-Term Projects, 2nd prize – 2020.
PH Museum, Women Photographers Grant, 3rd prize – 2018
Gomma Grant, Honorable Mention – 2019.

Other activities:
World Press Photo Foundation Joop Swart Masterclass – 2018

Çimen became a Magnum Nominee member in 2020.