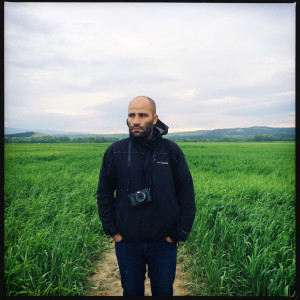 Emin Özmen is concerned with documenting human rights violations in his home country of Turkey and around the world. His deeply affecting work has brought attention to the suffering of those who are victim to natural disaster, civil unrest and corruption.
  
Since a few years, he has been working on his two long-term projects: Limbo, which documents the populations uprooted by the spiral of conflicts and "Hidden war" about the Kurdish conflict that has simmered for decades in Turkey. He worked in South Sudan in 2018 on the adversity and resilience of life in a Protection of Civilians camp and surrounding villages. In 2019 he travelled to Venezuela, where he covered the humanitarian crisis inflicting the country.

His work has been published by TIME magazine, New York Times, Washington Post, Der Spiegel, Le Monde magazine M, Paris Match, Newsweek, among others. Özmen has won several awards, among them two World Press Photo awards and Public Prize of The Bayeux Calvados awards for war correspondents. He was a member of the jury of 2016 and 2018 World Press Photo Multimedia contests.
 
Özmen became a Magnum nominee in 2017. He currently lives in Istanbul.