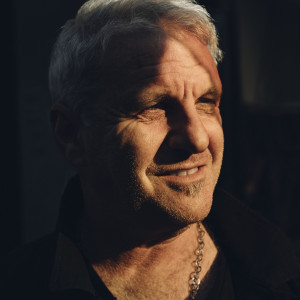 Jim Goldberg's innovative and multidisciplinary approach to social documentary makes him a landmark photographer of our times. His work often examines the lives of neglected, ignored, or otherwise outside-the-mainstream populations through long-term, in depth collaborations which investigate the nature of American myths about class, power, and happiness.

He began to explore experimental storytelling and the potential impacts of combining photographs and text with Rich and Poor (1977-85), where he juxtaposed the self-annotated images of residents of welfare hotel rooms with the upper class and their elegantly furnished homes. In Raised by Wolves (1985-95), he worked closely with runaway teenagers in San Francisco and Los Angeles to create a boo and exhibition that combined original photographs, text, home movie stills, snapshots, drawings, and diary entries with single and multi-channel video, sculpture, found objects, light boxes and other 3-D Elements.

A prolific and influential bookmaker, Goldberg's recent books include Ruby Every Fall, (2014); The Last Son, (2016); Raised By Wolves (2016), Candy (2017), Darrell & Patricia (2018) and Gene (2018).

Goldberg has received three National Endowment of the Arts Fellowships in Photography, a Guggenheim Fellowship, the Henri Cartier-Bresson Award, and the Deutsche Börse Photography Prize, among many other honors and grants.

He joined Magnum Photos in 2002.