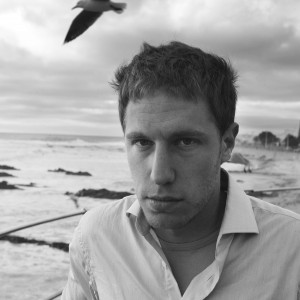 Mikhael Subotzky's works are the results of his fractured attempts to place himself in relation to the social, historical, and political narratives that surround him both at home in South Africa and on his frequent travels. Executed in a variety of mediums - from photographs to film and video installations, and more recently collages, drawings and paintings - these works have been widely exhibited and collected.  

Subotzky was born in 1981 in Cape Town, South Africa. He first became interested in taking pictures during his gap year in Southeast Asia and went on to study Fine Arts at the  Michaelis School of Fine Art in Cape Town. His first body of photographic work, Die Vier Hoeke (The Four Corners), was an in-depth study of the South African penal system. Umjiegwana (The Outside) and
Beaufort West extended this investigation to the relationship between everyday life in post- apartheid South Africa and the historical, spatial, and institutional structures of control.

Subotzky has also worked on commission for many publications and selected clients which include Vogue Magazine (various countries) Time Magazine (US), Topic (US), and The Guardian (UK). Beaufort West (Chris Boot, 2008) was Subotzky's first monograph and the series was included in the exhibition New Photography 2008: Josephine Meckseper and Mikhael Subotzky at the Museum of Modern Art (New York, 2008).  A third monograph, Ponte City (Steidl, 2014) is the product of a six-year collaboration with the British artist Patrick Waterhouse.