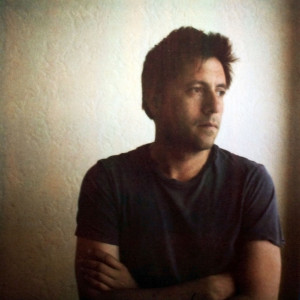 Moises Saman blends traditional conflict photography with a deeply personal point of view. For more than ten years, he has been concerned with the humanitarian impact of war in the Middle East, documenting both the front line of daily suffering and the 'fleeting moments on the periphery of the more dramatic events'.

Saman was born in Lima, Peru, from a mixed Spanish and Peruvian family. At the age of one his family relocated to Barcelona, Spain, where Moises spent most of his youth. Saman studied Communications and Sociology in the United States at California State University, graduating in 1998. It was during his last year in university that Saman first became interested in becoming a photographer, influenced by the work of a number of photojournalists that had been covering the wars in the Balkans.

Saman has worked on many editorial commissions including, most recently, the covers for TIME magazine's Person of the Year 2018, which featured several journalists who have been targeted for their work. For this prestigious assignment, Saman photographed 26 journalists during trips to seven countries — including Myanmar, Bangladesh, Russia, Germany and Mexico.

Over the years Saman's work has received awards from the World Press Photo, Pictures of the Year and the Overseas Press Club and his photographs have been shown in a several exhibitions worldwide. In 2015, he was given the highly regarded Guggenheim Fellowship for his photojournalism project on the Arab Spring.

In 2010, Saman was invited to join Magnum Photos as a Nominee and became a full member in 2014. He is currently based in New York.